Main content starts here, tab to start navigating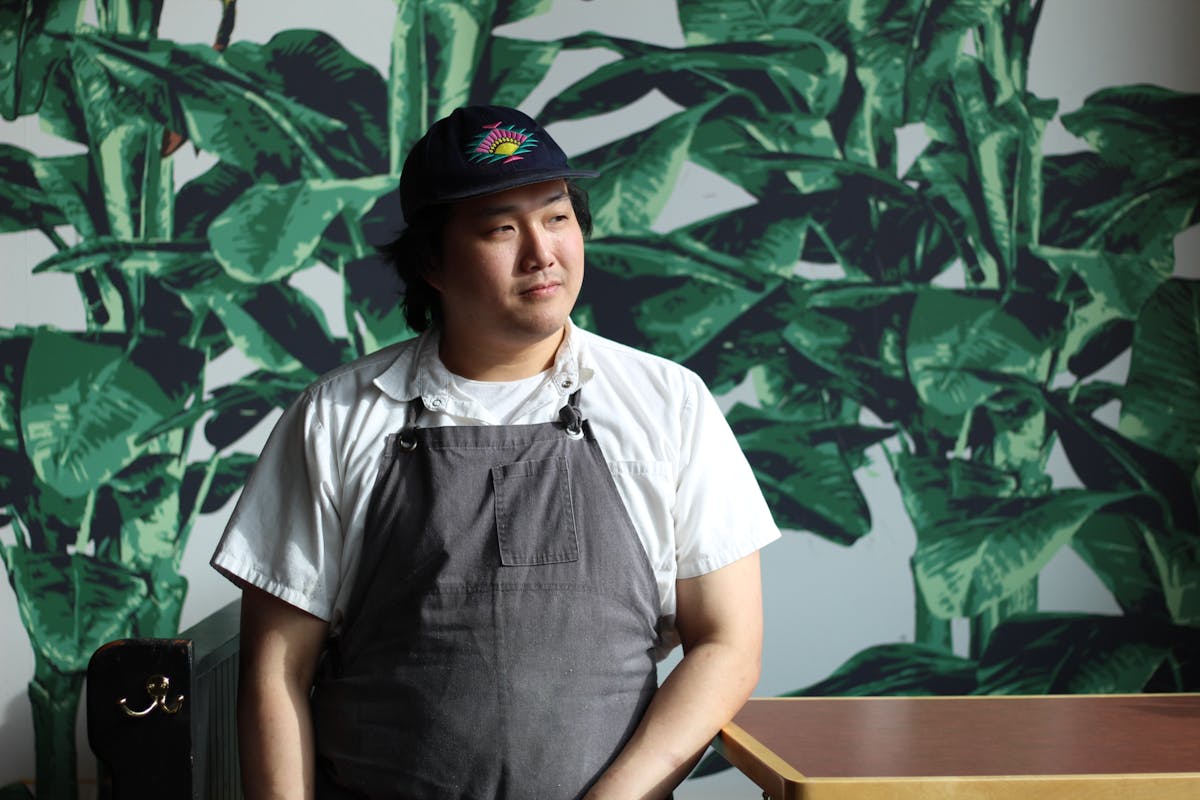 Ray Hui
Gan Shan West Chef de Cuisine
Ray Hui is Gan Shan West's Chef de Cuisine. He is a self-taught chef, but has been around the kitchen his entire life—his father is a sushi chef and his mother has worked as a waitress since Ray was a child. His first job was as a busser at the restaurant his mother worked at where he eventually started serving and hosting. But when he turned 16, he started working for his dad as a cook and found his love of the craft.
Originally from Fort Myers, Florida, Ray decided to switch his beaches for mountains 4 years ago when he discovered the unique and adventurous things Gan Shan Station Chef and Owner Patrick O'Cain was creating with food that no one was doing in his hometown. He picked up a part-time job as a cook in the Gan Shan Station kitchen and quickly became the sole sous chef at the location. Historically, there had always been two. Ray says this allowed him some freedom and "helped him find his way" when it came to overseeing the kitchen.
After a little more than a year in his role, Ray was given the position of chef de cuisine at Gan Shan West and is ready to "cook the food that makes sense" to him. First and foremost, his goal is to make sure the ramen and the other amazing dishes that come out of his kitchen are the best they can possibly be without compromising the restaurant's mission.
"I want to improve on what all the other chefs have put into the menu at Gan Shan West," Ray explains, which is something he's already done with the restaurant's pork ramen; his new favorite dish on the menu. He reworked the broth and made it rich and creamy and switched up the way the pork is cooked so that it's far more crispy and delicious.
Now situated as chef de cuisine, Ray says he's finally ready to adopt that dog—something he's been wanting to do since he moved to Asheville but never had time to.